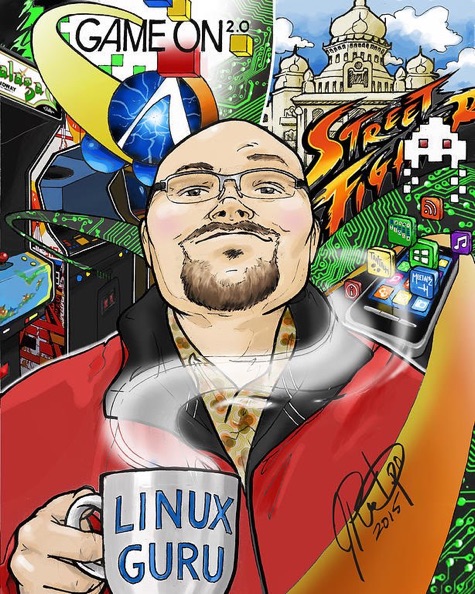 Overview
Jason Eckert
Aside from being 98% chimp, I am a dean, teacher, author, father, grandfather, musician, science buff, arcade game freak, technogeek, software engineer, cloud architect, computer collector, UNIX & Linux preacher, coffee worshipper and outdoor adventure lover. The illustration shown here was created by Choolee (https://art-by-choolee.com) based on her impression of me only. I'm also pretty easy to get along with. Feel free to drop me a line via email (jason.eckert@trios.com), Twitter or LinkedIn (I ditched Facebook/Meta many years ago for good and so should you). You can use the Sections menu in the navbar to peruse my site, or search for specific articles and blog posts using either Search or Archive. Recent articles and blog posts are listed below.
Recent
How modern open source projects work
Simply put, open source is how we do software development today (insert mic drop). But what does open source actually mean, and how does it work in modern software development projects? Well, that's what we'll examine in this blog post.
How Linux Certification Has Evolved Over The Years
Much like Linux itself, Linux certification has changed dramatically over the past two decades. In this blog post, I'll discuss what happened and why it's important.
Dual-booting Asahi Linux on your Apple Silicon Mac
I've been running Asahi Linux natively on an M1-based Mac for 3 months now, and it's super fast! In this post, we'll explore Asahi and the procedure to install it on an Apple Silicon Mac.