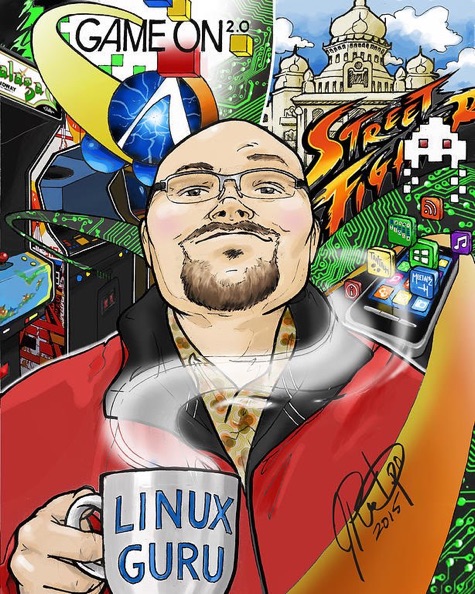 Overview
Jason Eckert
Aside from being 98% chimp, I am a dean, teacher, author, father, musician, science buff, arcade game freak, computer collector, technogeek, and outdoor adventure lover. I'm pretty easy to get along with too! Feel free to drop me a line via email at jason.eckert@trios.com or on social media. I gave up Facebook for good, but I still frequent Twitter and LinkedIn. You can use the Sections menu in the navbar to peruse my site, or search for specific articles and blog posts using either Search or Archive. Recent articles and blog posts are listed below.
Recent
Installing a fast Linux server on an M1-based Mac
Whether you're learning the Linux operating system, using Linux to manage your server fleet, performing a cybersecurity penetration test using Linux tools, or testing the Web apps you've created on a Linux server, you can do it at near native speed without costly software on an M1-based Mac system.
ARM on the desktop is here to stay
It's been a long time coming, but desktop ARM computing is now mainstream and the implications for the cloud are tremendous.
An overview of cloud buzz words
Cloud buzz words are everywhere. In this post, I'll pick them apart and explain what they represent.