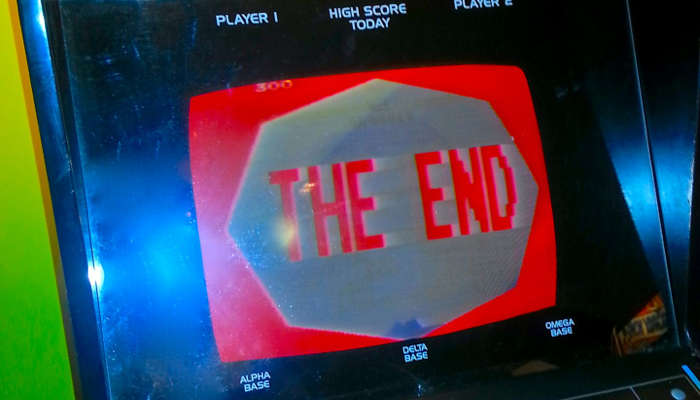 All good things must come to an end…..and unfortunately this also applies to the Game On 2.0 exhibition at the Ontario Science Centre, which ran for the past 6 months (starting March 9th). This Labour Day weekend is the final time that you can check it out as it closes Sept 2nd.
Our college (triOS College) was the presenting sponsor for the exhibition, which, for me was incredible - not only because I run our video game program, created the information for our game development booth, gave numerous Ontario Science Centre talks on gaming topics, and helped organize various game-themed events - but because I'm an avid retro gamer who has many of the same arcade machines and vintage consoles showcased in Game On 2.0 in my own home! For me, it was like merging my home and work lives. I could actually bring my personal passion and knowledge of retro gaming into my day job! Not many people can say that.
Better yet, I got the privilege to meet and work with some absolutely amazing people from the Ontario Science Centre! I can't express in words how genuinely wonderful these people were. The same goes for Barry Hitchings from the Barbican (the guru curator of Game On 2.0) - I've never met anyone with more technical knowledge of video games, and I doubt I ever will.
Just like the Missile Command pic at the top of this post, I guess this is The End - but I'm incredibly grateful for being a part of Game On 2.0…..these past 6 months have been both crazy and awesome, and an experience I'll always remember! Below are some random fun pics I pulled from the past 6 months and some commentary: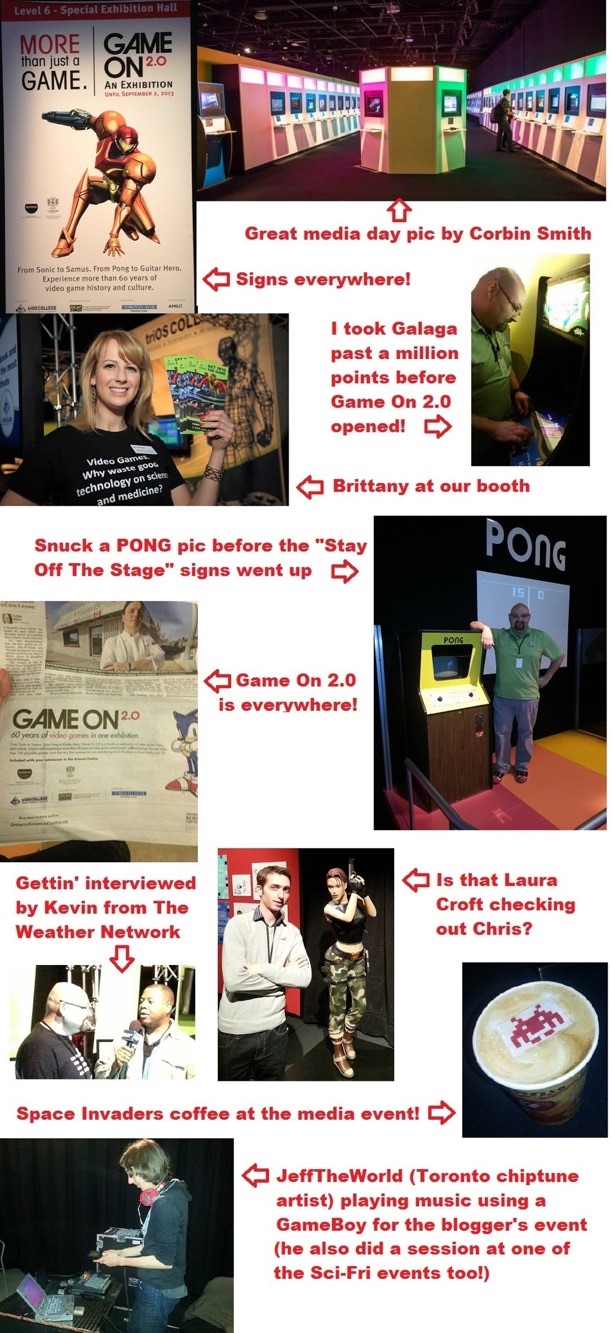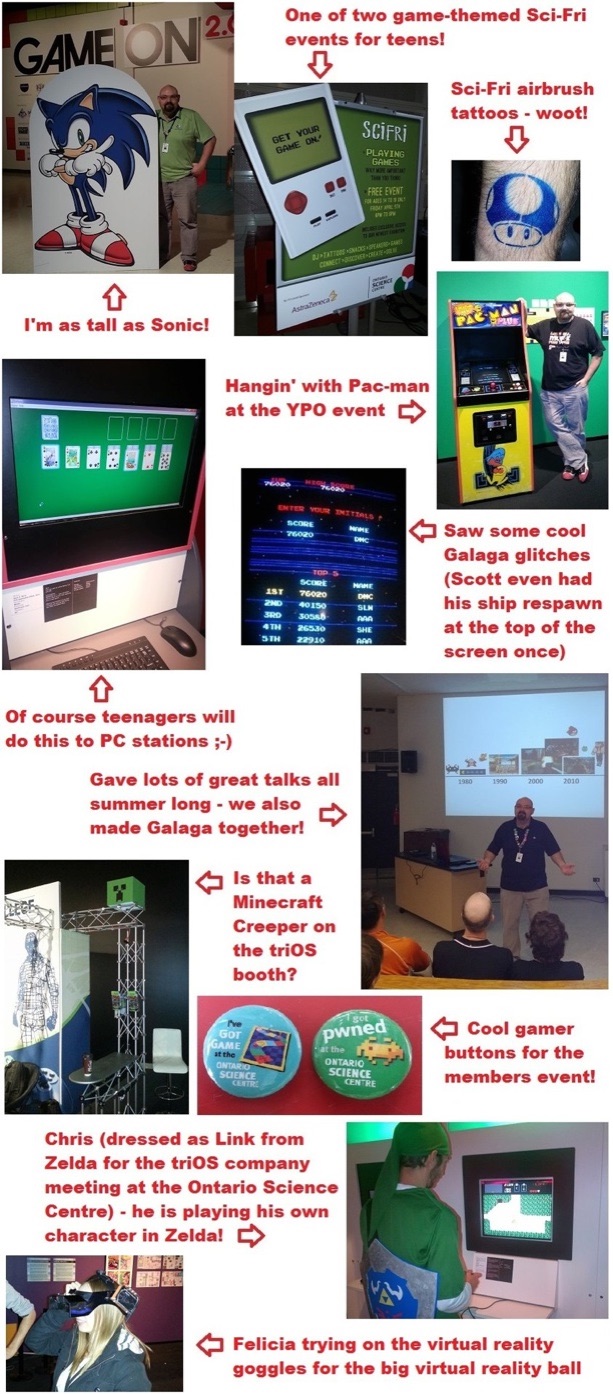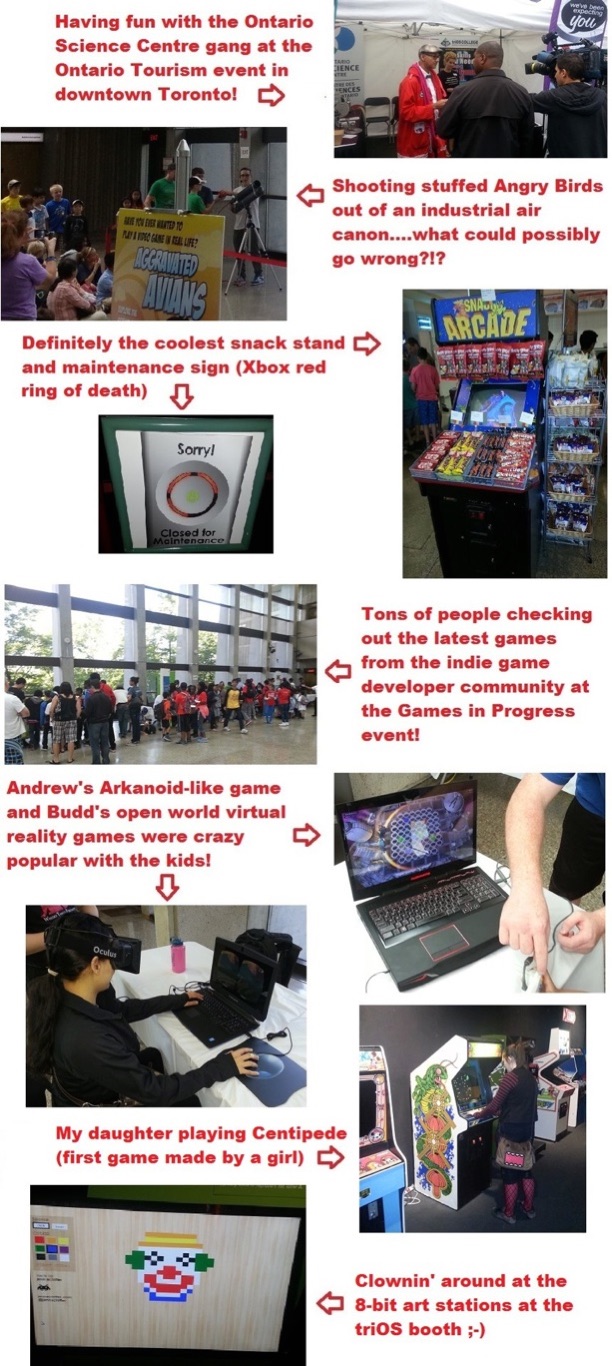 But the #1 thing that I'll miss about going to the Ontario Science Centre is definitely the Starbucks coffee and poutine: