Impressed by a 10 year old desktop computer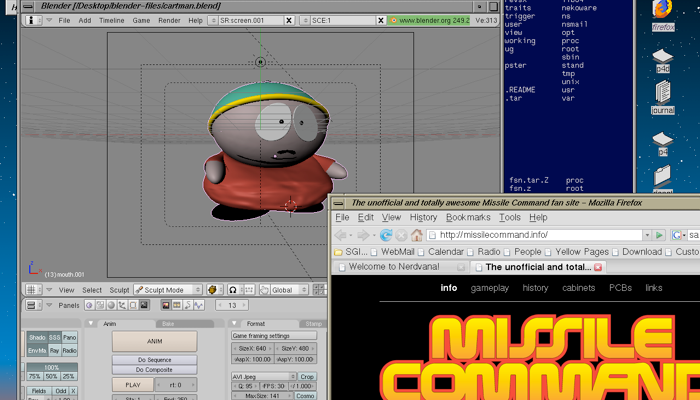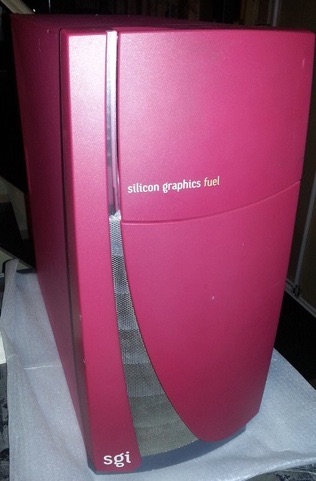 Long story short, I scored a free SGI Fuel computer along with the SGI Origin 300 computer I described two posts ago.
But the SGI Fuel is a much more "usable" computer because it is a powerful single-processor graphical desktop computer (what Silicon Graphics was best known for).
Here is what it comes with:
4GB RAM
600MHz R14000A MIPS CPU (64-bit)
Two SCSI hard disks
DVD writer
Odyssey video card (DVI) that takes up the entire bottom of the cabinet
IRIX 6.5 UNIX
Street cred among UNIX nerds
To the right is a picture of the case.It's far larger and heavier than a standard desktop PC case. And no, it's not pink……it's fuchsia ;-)
You may be thinking "600MHz CPU?" - but that CPU is totally badass because it is actually a MIPS CPU with a 5 stage core pipeline. Compared to a 20+ stage pipeline in Intel CPUs, it is roughly comparable to a 2.4GHz Intel CPU with just the pipeline alone. Add in the fact that the MIPS CPU architecture doesn't have any baggage in it's high-performance pipeline, and the end result is that it performs far faster than that!
How fast?
Well, the picture at the very top of this post is my desktop on the SGI Fuel. You'll notice that I'm running Blender (a graphics program) - it's the one with the Cartman model loaded from South Park. Let me just say this: this SGI fuel runs Blender much FASTER than my new Alienware laptop with it's Intel Core i7 CPU!
Suddenly, I don't care too much about it being 10 years old. I'm using it to do all my Blender models from now on ;-)
Below is a picture of the inside with the side panel removed (the Odyssey video card is the big component at the bottom of the case):