How to Leverage Music for Maximum Tech Productivity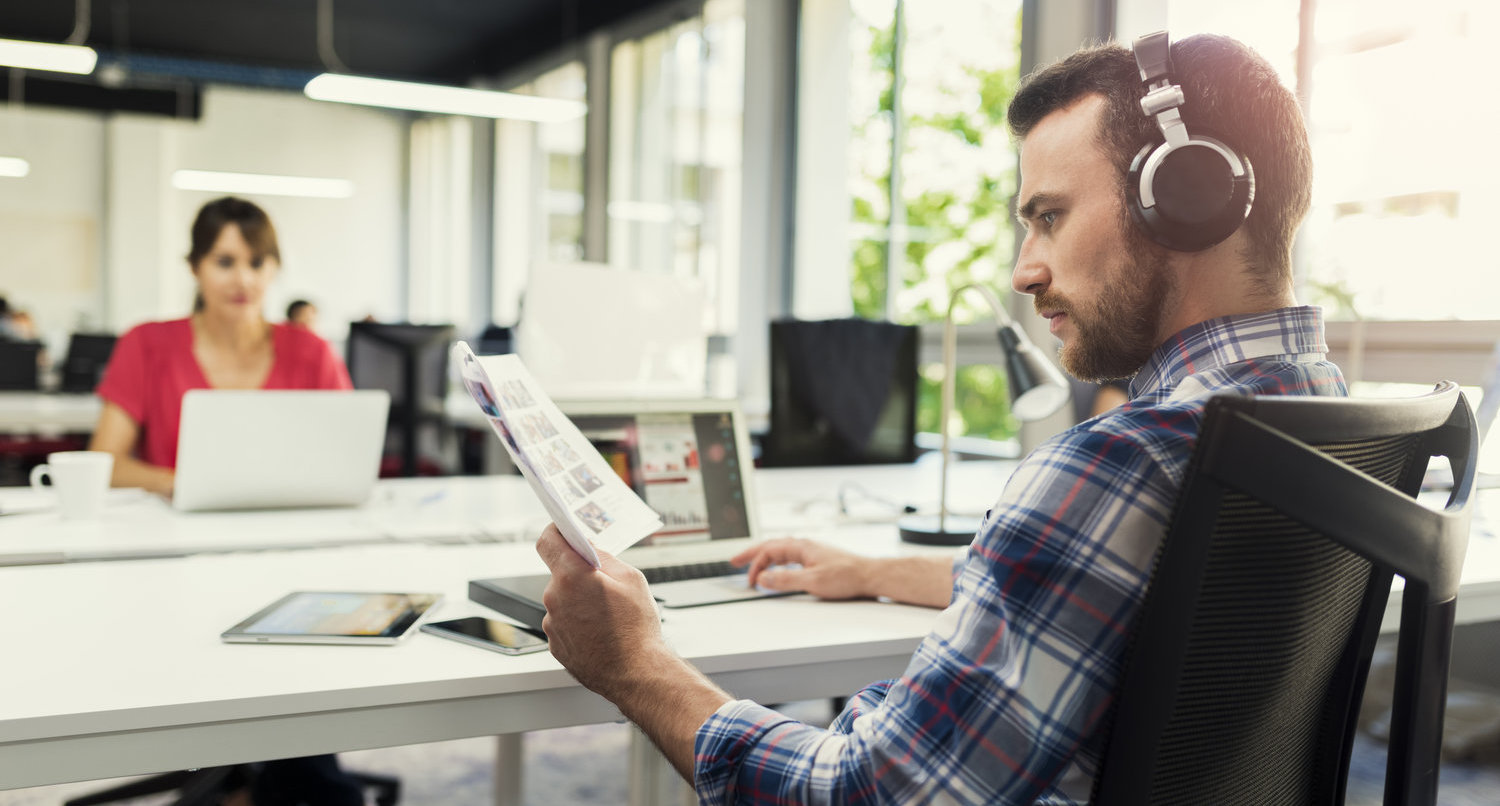 Most of us who work in technology fields such as software development, systems administration, and cybersecurity often listen to music while we work at our computer. After all, music stimulates many parts of our brains, including the limbic system responsible for alertness, emotion, and memory. Psychologists have also shown that music also reduces anxiety and blood pressure, as well as improves mood.
However, to make the most out of it, you must carefully plan your music strategy. Unfortunately, all of the blogs and YouTube videos I've seen that cover this process are terrible - they usually focus on music theory concepts the average person will not know or care about, and offer little practical advice. So, in this post I'll get straight to the point about how you can get the most out of your music as a tech professional.
Step 1: Define the general categories of work that you do
We often perform many different types of work at our computer, and each one requires a different mode of thinking and level of attention. Thus, a good music strategy involves recognizing the different categories of work you do, such that you can match a playlist to it that provides for maximum effectiveness. While you may choose to define your own work categories, most of the work tech professionals do outside of messaging and meetings generally falls into these three categories:
Research and exploratory work

This could include reviewing program documentation or performing a tutorial to learn how a technology works, searching vendor sites for information or specs, researching the nature and impact of a particular security vulnerability/CVE, or even playing with a particular programming framework. Tasks of this category often require attention to detail, as well as the ability to formulate questions and research solutions, which additionally require correlation, organization, and subsequent question formulation skills.

Design work

This could include designing a technology solution or strategy, a systems/cloud/network architecture, a response plan, a graphical or UI/UX layout, the modules for a software application, or even a microservice architecture. Tasks of this category often require a great deal of creativity and information recall, as well as the ability to look at design components from multiple angles.

Immersive work

This includes any work where you enter a flow state that allows you to be immersed in a particular task to the point where you ignore time and other outside distractions. Many refer to this sort of work as being in the zone. Software coding, automation scripting, larger configuration tasks, and ethical hacking often fall into this category and require focus, organization, creativity, and information recall.
Step 2: Create playlists for each category
After defining the different categories of work that you do, think of the type of music that best fits each one. To do this, focus your mind on a recent task that represents one of your categories. Next, run through the song content in your music library. For those that you feel fit well, add them to a new playlist for the category. Wait a few hours and then repeat the process for another categories, and so on. Try to keep each playlist to under 50 songs, avoid slow ballads and Country songs (we want to get work done!), as well as choose songs based on emotional impact rather than genre. For the three categories I've defined in Step 1, following are the songs from my music library that I find fit well. You can start with these playlists, pick a few from my recommendations that you like to add to your own playlists, or ignore my playlists altogether and use your own (personal preferences vary).
Research and exploratory work

Mostly upbeat songs that maintain interest throughout. These songs usually have strong lyrics that can be sung aloud to, but can also be easily ignored, if necessary.

Aerosmith - Sweet Emotion
Alanis Morissette - Hand In My Pocket
America - Ventura Highway
Angélique Kidjo and Dave Mathews - Iwoya
Annie Lennox - Walkin On Broken Glass
Aretha Franklin - Rescue Me
Avicii - Wake Me Up
Bachman Turner Overdrive - Let It Ride
Barenaked Ladies - Lovers in a Dangerous Time
Bedouin SoundClash - When the night feels my song
Ben Harper - Steal My Kisses
Biz Markie - Throw Back
Blood Sweat and Tears - Ride Captain Ride
Blue Rodeo - Hasn't Hit Me Yet
Bob Marley - I Shot The Sheriff
Bonnie Raitt - Have A Heart
Britney Spears - Crazy
Bucks Fizz - The Land Of Make Believe
Buffalo Springfield - For That Its Worth
CCR - Fortunate Son
David Bowie - Golden Years
Des'ree - You Gotta Be
Digital Underground - All Around the World
Dustry Springfield - Son Of A Preacher Man
Eddy Grant - Electric Avenue
Fleetwood Mac - Dreams
Flo Rida - Let It Roll
Galantis - In My Head
Green Day - When I Come Around
Hall and Oates - Rich Girl
Hootie and the Blowfish - I Only Want to Be With You
Jackson Five - I Want You Back
Jessie J - Price Tag
Jimmy Buffett - If you like Pina Colada
Joel Plaskett - Nowhere With You
Journey - Any Way You Want It
Kool and The Gang - Kung Foo Fighting
Kriss Kross - Jump
Led Zeppelin - Fool in the Rain
Macy Gray - I Try
Michael Jackson - Thriller
Neil Diamond - Sweet Caroline
Owl City - Fireflies
Paul Simon - You Can Call Me Al
Prince - Little Red Corvette
Queen - Bohemian Rhapsody
Simon and Garfunkel - Mrs. Robinson
Sister Sledge - We Are Family
Snow - Informer
Spacehog - In The Meantime
Spin Doctors - Two Princes
Stevie Wonder - Superstition
Sugar Ray - Fly
Sugarhill Gang - Rapper's Delight
The Band - Up On Cripple Creek
The Corrs - Ohh La La
The O'Jays - Love Train
The Weeknd - Save Your Tears
Tom Petty - Wildflowers
Toto - Africa
Trans-X - Living On Video
Trio - Da Da Da
U2 - Mysterious Ways
Wild Strawberries - Crying Shame

Design work

Mostly songs with a strong or unusual beat and memorable melody. Progressive instrumentals, gym workout songs, and custom DJ spins often work well.

50 Cent - In Da Club
AC/DC - Highway to Hell
Aerosmith - Cryin'
Anastacia - Don't Stop
Avril Lavigne - Girlfriend
Bif Naked - Spaceman
Black Eyed Peas - Pump It Louder
C&C Music Factory - Everybody Dance Now
Cab Calloway - It Don't Mean A Thing If It Ain't Go
Chicago - Saturday in the Park
Deee-Lite - Groove Is In The Heart
Earth Wind and Fire - September
Edwin Starr - War
Enya - Orinoco Flow
Fatboy Slim - The Joker
Gorillaz - Feel Good Inc.
Hanson - MMMBop
Jet - Are You Gonna Be My Girl
Katy Perry - Hot 'N Cold
Kool and The Gang - Get Down On It
Lady Gaga - Bad Romance
Led Zeppelin - Whole Lotta Love
LMFAO - Party Rock Anthem
Mark Ronson - Uptown Funk
MC Hammer - Can't Touch This
Merry Clayton - Yes
Michael Jackson - Love Never Felt So Good
No Mercy - Where Do You Go
Parry Gripp - Raining Tacos
Paul Simon - Diamonds on the Souls of her Shoes
Pentatonix - Daft Punk
Pharrell Williams - Happy
Queen - Killer Queen
Ria Mae - Bend
Rick James - She's A Brick House
Rednex - Cotton Eyed Joe
Rose Falcon - Fun
Run DMC - It's Tricky
Santana - Black Magic Woman
Shaggy - Mr. Boomastic
Sia - Cheap Thrills
Smokey Robinson - Tears of a Clown
Snap - Rhythm is a Dancer
Snow - Informer
Spice Girls - Say You'll Be There
Spin Doctors - Little Miss Can't Be Wrong
Taio Cruz - Dynamite
Talking Heads - Once In A Lifetime
The Doobie Brothers - Listen to the Music
The Eagles - Hotel California
The La's - There She Goes Again
The Ting Tings - That's Not My Name
Third Eye Blind - Semi Charmed Life
Van Halen - Jump

Immersive work

Mostly songs that are consistently bold, have a strong and varied melody, or plenty of repetition. Because flow state is different for everyone, personal preference weighs in heavily here.

AC/DC - Thunderstruck
Ace of Base - The Sign
Aerosmith - Walk This Way
Avicii - Levels
Baha Men - Who Let The Dogs Out
Barenaked Ladies - It's All Been Done
Bay City Rollers - Saturday Night
Benny Goodman - Sing, Sing, Sing
Bubba Sparxxx - Deliverance
C2C - Down the Road
Carl Cox - Phoebus Apollo
Chumbawamba - Tubthumping
Crazy Town - Butterfly
Daft Punk - Get Lucky
Daft Punk - Castor
Daft Punk - Derezzed
Daft Punk - Technologic
Diana Ross and The Supremes - Dancing In The Street
ELO - Don't Bring Me Down
Elvis and JXL - A Little Less Conversation
EMF - Unbelievable
Eminem - The Real Slim Shady
Eric Prydz - Call On Me
Eurythmics - Would I Lie To You
Fatboy Slim - Praise You
Fatboy Slim - The Rockafeller Skank
Fatboy Slim - Weapon Of Choice
Fun - Some Nights
Fountains of Wayne - Stacy's Mom
Green Day - Holiday
Green Day - When I Come Around
Groove Armada - If Everybody Looked The Same
Stereo MC's - Connected
Jackson Five - ABC
Jain - Makeba
Jet - Are You Gonna Be My Girl
Ke$ha - TiK ToK
Kraftwerk - Autobahn
Lady Gaga - Bad Romance
Las Hijas del Sol - Africa
Len - Steal My Sunshine
Madonna - La Isla Bonita
Marilyn Manson - This Is Halloween
Mark Ronson - Uptown Funk
Merril Bainbridge - Mouth
Moby - Southside
Motley Crue - Dr. Feelgood
Nirvana - Smells Like Teen Spirit
Nu Shooz - I Can't Wait
Orbital - Halcyon On and On
Paul McCartney and Wings - Silly Love Songs
Phil Collins - Sussudio
Propellerheads - Spybreak
Prozzak - Sucks To Be You
Queen - Killer Queen
Quiet Riot - Cum on Feel the Noize
Rage Against The Machine - Bulls On Parade
Rihanna - Shut Up And Drive
Right Said Fred - I'm Too Sexy
Robbie Williams - Rock DJ
Skrillex - Bangarang
Sky - Some Kinda Wonderful
Smash Mouth - Can't Get Enough Of You Baby
Spiderbait - Black Betty
Steriogram - Walkie Talkie Man
Steve Miller Band - Take The Money and Run
Technotronic - Pump Up The Jam
The Commodores - Machine Gun
The Scorpions - Rock You Like a Hurricane
The Killers - Mr. Brightside
The KLF - Doctorin' The Tardis
The Weeknd - I Feel It Coming
The Who - Pinball Wizard
Tom Cochrane - Life Is A Highway
U2 - Elevation
Weird Al - Albuquerque
Yello - Oh Yeah
Young MC - Bust a Move
ZZ Top - La Grange
Step 3: Get some good headphones to listen to your playlists
The hardware you use to listen to your music is almost as important as the music itself. You'll want high-end noise cancelling over ear headphones for the richest music experience, and to ensure that you're not interrupted by other sounds while working. There's a big difference between low-end and high-end headphones when it comes to music quality, and when you listen to that difference in the store it's easy to justify the higher price. I thoroughly tested the Sony WH-1000XM5, Apple AirPods Max, Sennheiser Momentum 4, and Bose QuietComfort 45. I chose (and recommend) the Bose QuietComfort 45, as I find it the most comfortable and prefer the sculpted audio experience Bose adds to their hardware (rich bass, crisp highs).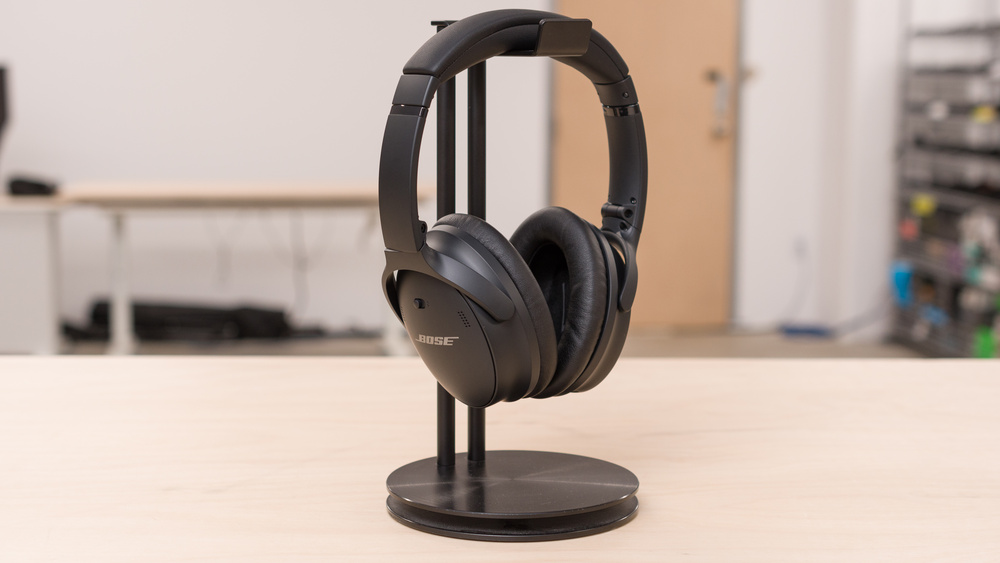 Step 4: Periodically revise your playlists
It's important to keep things fresh. As a result, you should periodically review your playlists - remove any songs you're tired of or don't work as well as you think they should and add some new ones. I often find that I'll hear a song when out at some social event and think to myself that it'd be perfect for a particular playlist. Sharing your playlist with others (e.g., on your tech Slack) and vice versa allows everyone in your circles to get some new songs too. Your playlists will get better over time - some songs will stay across all revisions, while others will be replaced successively until you have an arsenal of songs that maximize your productivity for any tech task.