Rest in Peace, MAD Magazine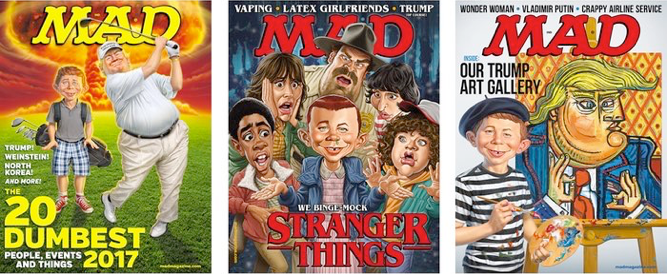 This past week, MAD Magazine announced that, after 67 years, it would cease publication by the end of the year. Maybe it shouldn't be surprising - print magazines have been going extinct for almost two decades already. I honestly can't remember the last time I bought a magazine of any kind.
The Internet has killed print publication just like video killed the radio star.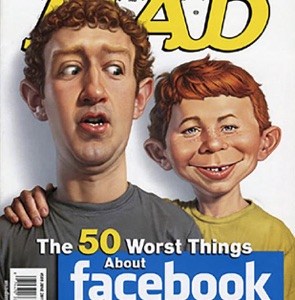 But I'm sad for MAD. I have many fond memories of it growing up in the 1980s. Each summer growing up, my grandparents would take my sister and I up to a cottage in Dwight (which has the most amazing beach in Muskoka). And the first stop when we got there was the small mom and pop general store, so that we could pick up groceries and reading material to keep up occupied when we weren't at the beach. I always chose MAD Magazine (all of the different issues they had at the time).
I read each issue cover-to-cover, countless times, picking out all of the subtle genius. The illustrations, comics, and commentary were nothing short of legendary. MAD had this skeptical, smart-alecky view of everything that was happening at the time in the world. It taught you to be intelligent and sensible, without losing your sense of humour. After all, their mascot was Alfred E. Newman - a kid with the same smirky smile on every cover that embodied all of these virtues. MAD had this legitimacy that comic books and fantasy novels did not. It was academic. It was fun. And it was enlightening.
Even though I shouldn't be surprised about a magazine folding, I guess I thought that MAD would always be there. And while we all want to think that good things won't change, change happens whether we like like it or not.
And sometimes this change is sad. Thanks for everything, MAD.