An Extra Special Family Vacation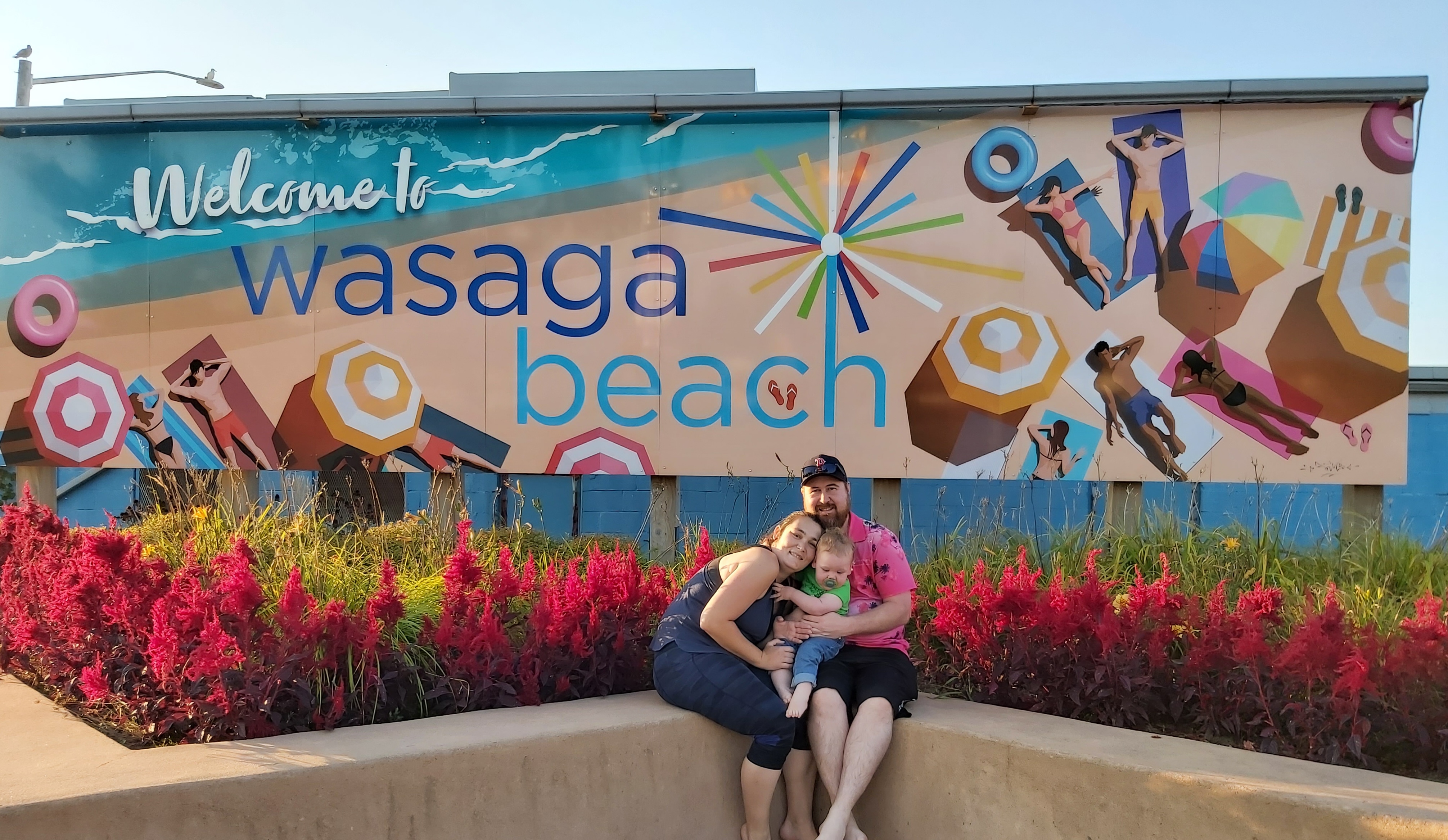 While most of my blog posts are technical in nature, I occasionally post a personal one - and this one certainly falls into that category.
I've been on vacation these past several weeks to spend some quality time with my daughter, her partner, and my grandson from Australia. It was the first time I've been able to hug my daughter in four years, and the first time I've been able to see my grandson and his father outside of Zoom.
We toured the local region, walked some beautiful trails (Mill Race Trail, Snyder's Flats, Riverside Park, and Huron Park), watched the Battle for Waterloo football game, as well as explored some great places: Elora Conservation Area, Downtown Elora, Niagara Falls, Wasaga Beach, Rockwood Conservation Area, Grimsby beach, the Ontario Science Centre, St. Jacobs Farmer's Market, Waterloo Park, and Storybook Gardens. Along the way we procured copious amounts of Tim Hortons, ate some great food, and took in a lot of Canadiana. While I think the coolest food joints we visited were the Rainforest Cafe, Moose Winooski's, Weber's Burgers, and Golf's Steakhouse brunch buffet, Jersey Mike's famous subs were a repeat hit.
I learned a great deal about them all, and Australia too. For example, a very common Australian phrase used to mean "I find this incredibly irritating" actually means "I have diarrhea" in Canadian vernacular. While we didn't get the chance to see a moose on this vacation, squirrels and chipmunks were tremendously fascinating because they don't have them in Australia.
My grandson is an incredibly adorable and happy boy with a sweet smile and infectious giggle, who, like all kids can also be a cute holy terror at times ;-). He loves to explore everything around him and is very fond of water, rocks, brooms, doors, gates, and dog crates. He can also eat vast amounts of fries and cheese, which he'll gladly share with the dog (or what he calls the "woof woof"). His parents both work hard and collaborate to make sure he gets what he needs to thrive.
Being able to watch your kid grow up and have a kid of their own is a privilege that I'm tremendously grateful for, and something I reveled in each day of this vacation. I've done many cool things in my lifetime, but I've always thought the most important (and hardest) one was being a parent (and as a single parent, I had even more responsibility and stress). Like most parents, I've doubted my parenting abilities a million times while my daughter was growing up - but watching everyone these past few weeks has taught me that things turned out great. My daughter and her partner are both great parents and people, and my grandson is very lucky to have them.
Now they are back in Australia, the dog and I have the house to ourselves, and I miss them already.