The fastest computer I have ever owned!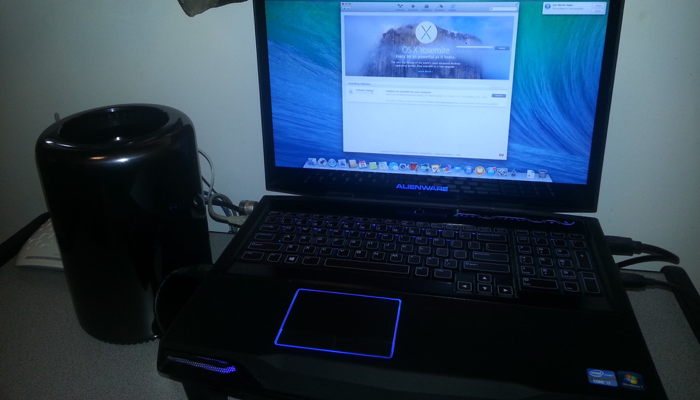 I know it's been a while since I've blogged last….I've just been incredibly busy. This past month, I've been teaching a video game class at the college, writing the 4th edition of my Linux+ book for Cengage on an accelerated schedule, and managing four technology faculties……all at the same time!
But today, I got a new computer: A Mac Pro (the higher end 6-core Xeon model with dual AMD FirePro D500s). I simply connect it via HDMI to my Alienware laptop and use the Fn+F8 key combination to switch between the Windows Desktop on my Alienware, and the Mac OS Desktop on my Mac Pro. Lots of power on a small amount of desk space!
But seriously, the Mac Pro is phenomenal - not only is it small (and heavy), the performance is absolutely incredible! Applications install unnaturally fast, programs open instantaneously, and my modelling software performs operations a multitude faster than on my Alienware! I'm still in awe…