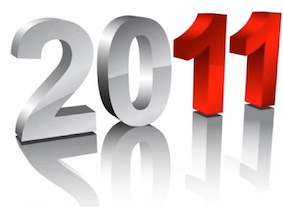 Personal/Work-Related Events:
I started my new job of Dean of Technology in January. Basically twice the work but the same money. Most of the time it's a thankless job (because you have to deal with complaints and bitching from everyone), but there is the odd job perk such as flex time and attending social events and conferences. I think the best part is that my official job description has a section that requires that I possess Strong communications skills (fluent in English & Klingon), as well as excellent interpersonal, analytical, strategic, conflict resolution, management, and organizational skills (this is what happens when non-geek HR people ask you for feedback in creating your job description).

I got to learn the video game industry inside-out in a short period of time. Although I've been a developer forever, in order to work with our video game faculty, I had to become a video game developer in mere months. So, from February to May, I met with dozens of game studios, dived into 5 different game programming languages/environments (XNA/C#, Unity/Javascript/Boo, Flash/Flex, DirectX, C++), and published 4 mobile apps and games for the Windows Phone platform. I also created course materials for 3 new video game courses (Unity 3D, Advanced Flash, and Windows Phone Development with XNA) as well as upgraded plenty of others. I pulled a lot of 18-hour days, but I actually enjoyed some of it. I definitely WON'T be doing any 18-hour days in 2012.

We took our new puppy camping in Algonquin park for 3 days to see how she would do and she loved it. We'll go for a longer time next year.

I dealt with the RIM fallout and our eventual dissolving of our BlackBerry Academic Partner relationship with RIM. RIM fired the 2 departments we worked with in the summer and cancelled the BlackBerry Certification Program that we used extensively in our IT programs (the BlackBerry Certification exams have since been made available again, but the content is really old - no new material).

I created some exciting new programs/directions for our three tech programs (Information Technology, Web Development, Video Game Development) for 2012. This was a ton of work as well, but well worth it.

I won a free admission to BlackBerry DevCon in San Francisco, but didn't get approval from my company to go :-(

I discovered the awesomeness of SSD drives and will never buy another hard drive again. My OSes (Windows/Linux) and apps load almost instantaneously!

I bought a new double bass (electric) - sounds great! Just need to find time to play it.

We cleaned up a good portion of our basement and got rid of a ton of CRAP! It feels much better now although there is still a lot more to do.

I gave a few presentations at WWITPRO (Cryptography & Windows Phone Administration/Development). I always enjoy talking at WWITPRO - great bunch of people!

We got a plumber to finally solve much of our water problems in the house - all new bathroom shower taps, outdoor tap, main water valve (all of which were leaking), new drains, and a water softener. Expensive, but needed to be done.

I read the Millennium Trilogy by Stieg Larsson. It was great.
Tech Industry Events:
RIM had an extremely horrid year - it looks like their ego finally caught up to them and they stumbled in the face of competition (something I called several years ago when I realized how messed up the company was internally).

Apple became the most valuable tech company in the world. At the same time, Apple's visionary founder, Steve Jobs, lost his battle with cancer and Tim Cook took the reigns of Apple. I read Steve's biography like the rest of the world (it was Amazon's #1 selling book of all time) and thoroughly enjoyed it.

SCO was dealt its final court blow and their UNIX assets were sold off to UnXis. They have enough cash to last them until about March 2012. Good fucking riddance!

Android has officially taken the world by storm (over 50% share of the smartphone market, and pretty much the rest of the tablet market that Apple doesn't have). I predicted this in 2010!

eBook readers have taken the world by storm! In December alone, Amazon was selling over 1 million Kindle eBook readers per week! And in Canada, Kobo eBook readers have been flying off the shelves. People are choosing digital print….

A whole lotta patent lawsuits and related fights happened between pretty much every large tech company. Basically, it's a huge pissing match that will probably last into late 2012 and then die out when the court system tires of their bullshit.

Several stupid bills restricting digital free speech were introduced in the US and Canada - they are likely going to fail in 2012 before becoming law, but it shows the constant fight between greedy corporations (with their politician puppets) and the rest of society (with the great help of the EFF). On a positive note, it looks like digital free speech issues are becoming a lot more transparent in our legal systems - Righthaven was recently dealt a deadly blow in the US, and CarrierIQ was crushed as well.
World Events:
Government transparency has become a dream come true as a result of the communication abilities of the Internet via Wikileaks as well as the hacking community Anonymous.

Several dictators and war criminals died or were killed (Osama bin Laden, Muammar Gaddafi, and Kim Jong II).

The Occupy movement (which became the largest inequality of wealth demonstration in the world) was held in various cities - it was a bold statement for business and governments by the people.

NASA shuts down the Space Shuttle program, thus making itself incredibly "uncool" - but they do launch a new, bigger Mars rover called Curiosity.

The US declares an end to the Iraq War.

Some people working for Canadian government closed the two busiest McDonalds in Canada (near where I live in Cambridge) to make way for government-owned ONroute centres. As a result, I couldn't get McDonalds for breakfast on Xmas morning like I do each year. I hope those people rot in hell.