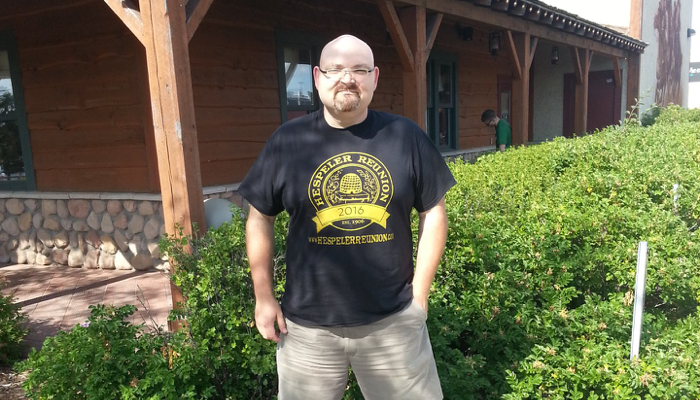 For the past years, I've done a "year in review" blog post, and of course this one is for 2016! It's a great way to reflect on the events that have happened during the year, and to honest, is actually a lot of fun!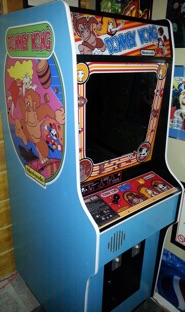 Just a quick disclaimer: I have no intention of talking about the shallow-but-popular celebrity death fixation that has taken over the Internet (must be a millennial thing). That being said, when I heard that Prince died, it led me to watch Purple Rain again (great movie), so there's a plus.
So what happened in 2016? Well, for starters, I completed my basement arcade. Back in December 2015 I picked up the last arcade machine on my want list - a Donkey Kong!
After restoring the Donkey Kong machine, I spent the first half of 2016 selling off any game projects I had as well as any games I didn't play (you end up collecting a lot of games just because they are cool…..not because you want to play them). In the end, I've got the 15 arcade games I've always wanted in my arcade and no more.
Consequently I spent almost all of my summer and Christmas vacations playing them, as well as beating my all-time high scores on most of them too!
I also added a few finishing touches to the arcade:
A set of Galaga, Dig Dug & Robotron 3D arcade sculptures from Melissa Jones
A Lasonic TRC-922 Bad Boy Edition boombox from 1984, that I modded to allow incoming Bluetooth music from my phone. Basically it's a very cool stereo that I use to play music in the arcade ;-)
An original Kong Off marquee with the signatures of all the top Donkey Kong players like Steve Wiebe, Hank Chen & Billy Mitchell as shown below (only 119 of these were made, and I was lucky enough to snag the last one)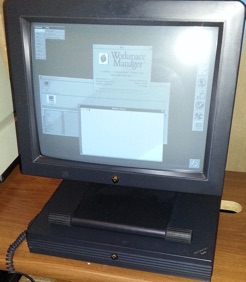 I even got back into console gaming when RAIDEN V for Xbox One came out to mark the 25th anniversary of the original RAIDEN arcade game (one of my favourite arcade games of all time!). Even though RAIDEN V is amazing, I also completed Rise of the Tomb Raider (amazing graphics and story) on my Xbox One. It was nice to see how easy I was able to get back into console gaming after a 9 year hiatus!
Outside of gaming, I also slimmed down my vintage computer collection to the key collectible / significant pieces by trading the machines I didn't want for some NeXT UNIX workstations. NeXT computers are very hard to come by, because they are rare and highly collectible due to their historical significance (the World Wide Web was invented on them, and the NeXTSTEP OS they run became Mac OS X). I remember using them and the NeXTSTEP OS in the 1990s at the University of Waterloo, and it was the only UNIX workstation I didn't have in my collection that I wanted!
I also finished my vintage computer collection by obtaining the only other computer I've wanted in my collection: the Commodore SX-64 (a portable Commodore 64 with a built-in color CRT).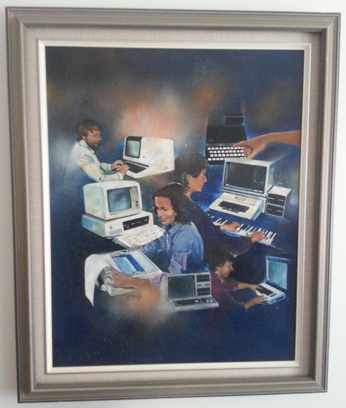 Speaking of Commodore, I attended the World of Commodore conference in Mississauga again this year, where Bil Herd gave a presentation.
Bil Herd was the creator of the computer I had growing up - the amazing Commodore 128. To meet the creator of my first home computer - the computer that started my lifelong career in technology - was definitely surreal!
And to top all this vintage computer stuff off, I managed to pick up a large vintage 1983 painting from the ROM the depicted the dawn of personal computing (shown left) - it's hanging above the piano in my living room.
However, my favorite part about 2016 doesn't come from my gaming or computing passions. It comes from spending time with my dog Pepper and my daughter Mackenzie. Mackenzie came to visit a great deal this year - we had many walks and dinners, and she gave me a great painting for fathers day too with a wonderful inscription inside!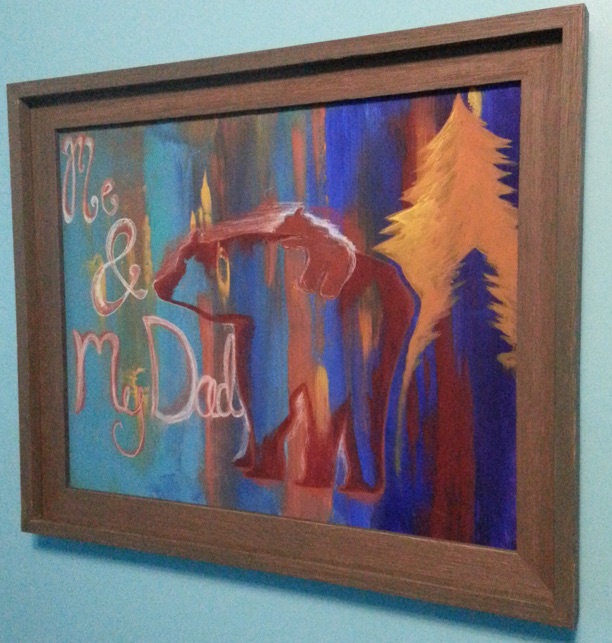 I also enjoyed the outdoors a great deal this summer too! Pepper and I did a lot of hiking and geocaching, as well as a lot of relaxing in the back yard (which I re-landscaped this year so I could see more of the park behind the house).
As I look back on 2016, I don't recall much negative stuff at all - I'm still learning (mostly business stuff), teaching information technology (which I absolutely love), as well as doing curriculum development and the odd presentation too. The only negative thing that happened all year was that I broke my ring finger on Christmas Day when taking Pepper outside to pee. It seems to be healing well, and depending on the x-rays I get next week, I'll know if I can get away without having surgery (it's a bad break).
All-in-all, 2016 has been a very relaxing and nostalgic year - it felt like I had a lot of time to do stuff this year that I enjoy, and I'm truly grateful for all of it :-)