So what happened in 2017?
Last year I thought I completed my basement arcade by getting Donkey Kong (see my blog post entitled "2016 in review"), but I was wrong! I actually got two new arcade games this year. The first one was an arcade machine I never thought I'd find in good working condition. It's also the absolute coolest arcade game of the 1980s with its amazing vector graphics (as well as my all-time favourite arcade game)…….Atari's Tempest!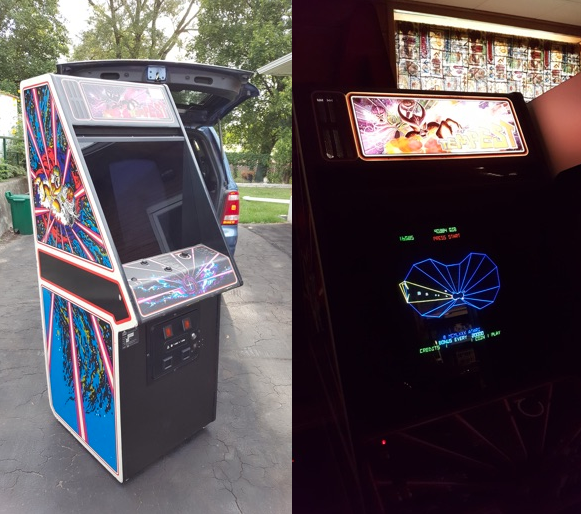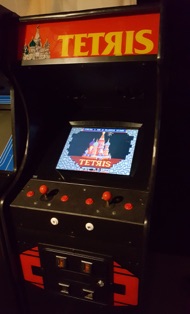 The second one was a free arcade cabinet that my daughter helped me pick up, clean up, and take down to the basement for restoration (this is the first time she enjoyed helping me with arcade-related stuff, which to me was far better than getting a free arcade cabinet).
I didn't know what I was going to do with it, but after thinking about what game would work well in it that I'd actually like to play, I immediately thought "Tetris" and Tetris it became (the original Atari 2-player arcade Tetris, of course, as shown to the left).
Tempest has definitely been the most common arcade machine I've played this year, but I still play all of my games every week, including Tetris (although I prefer playing Tetris without a second player so that I can focus on the gameplay and not on beating my opponent by grabbing lines fast ;-)
Although I didn't do much with my vintage computer hobby this year (last year was hard to beat), I did go to World of Commodore in Mississauga again where I ran into my former colleague Robertson and his girlfriend. Robertson and I traded a lot of vintage computers last year (which is how I got my NeXT workstations).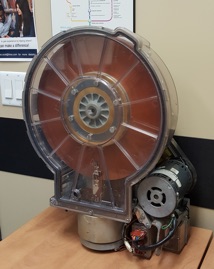 That being said, I did pick up a very large, heavy, vintage IBM-10SR hard drive from an old IBM System/36 computer (shown to the right). It had a whopping 200MB capacity in 1983. I bought to use as a prop in my classroom, where it sits on the desk at the front of the room looking incredibly cool.
Aside from teaching and maintaining existing curriculum, nothing interesting has happened on the work side of things (just a Fan Expo talk and a weird corporate teach). So I did a lot of extra-curricular computing-related stuff this year, mostly surrounding the Linux operating system (since most textbooks I've written for publishers are about Linux):
I gave a presentation on the history of UNIX & Linux at the K-W Linux Fest
I gave a presentation entitled "Linux for Windows Administrators" at ITProTO
I presented 6 webinars for CompTIA that took a deep dive into how to teach Linux administration courses geared towards the CompTIA Linux+ certification (which is the certification my Linux textbooks are also geared towards)
I created several blog posts for CompTIA for their Linux+ month (August)
I wrote several certifications in Cybersecurity (which relied heavily on Linux)
However, my favourite part about 2017 doesn't come from my gaming or computing passions. It comes from spending time with my dog Pepper and my daughter Mackenzie. Mackenzie moved closer to home to be closer to her work, and so we often took Pepper out for walks and dinner (including a new place in Preston called Omzz Burgers that has amazing french fries). In November, we also went to see the musical "Rock of Ages" at the Dunfield Theatre in Cambridge - it was the best musical we've ever seen!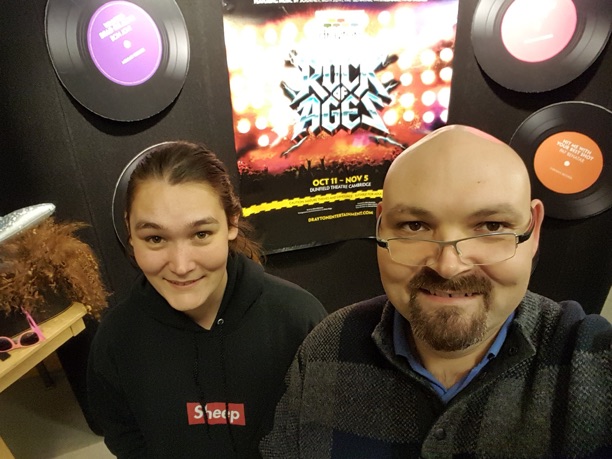 Overall, 2017 has been a great year, and to wrap up this post, I'll share some more pics of this year below!
Here's Mackenzie and Pepper waiting in the car for me to get some Omzz Burger's fries: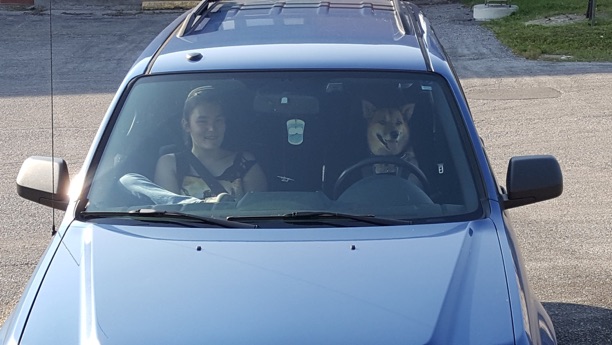 Here's everyone at Thanksgiving (I cooked dinner this year):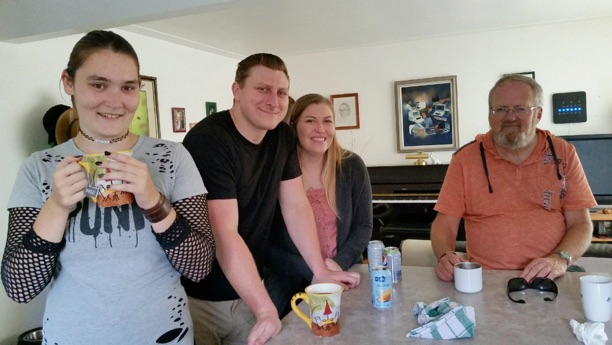 Here's Mackenzie and Pepper posing for the camera in front of the Christmas lights in Waterloo Park (Pepper took advantage of the opportunity to relieve herself LOL):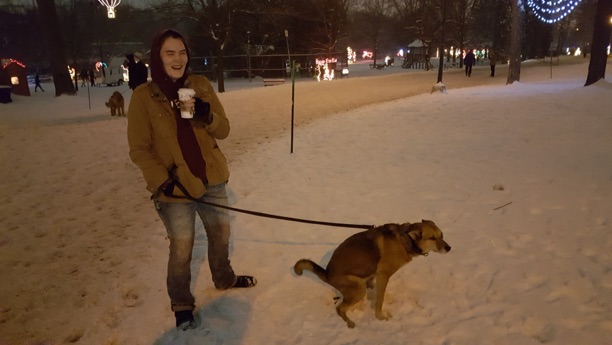 And here's Pepper wearing my CompTIA hat (my favourite hat), and me wearing my favourite t-shirt (Reagan-Gorbachev Atari Missile Command):