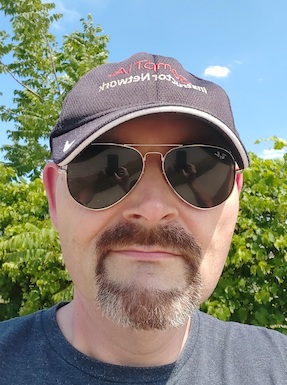 2022 was definitely an interesting year. COVID was given far less attention and we started living with it much like we live with the flu virus. Mask requirements were dropped, and many social events have resumed. Crazy COVID conspiracy theories and uproar are distant memories (at least for me).
I'm still teaching IT classes remotely, which has resulted in better educational outcomes compared to the physical classroom. Working with operating systems and IT software within virtual machines on home PCs promotes tinkering and resourcefulness while allowing students to continue and expand upon class work at any time. Being able to revisit class videos afterwards is a huge bonus that everyone enjoys, as is the lack of commute-related stress. Since our IT programs include several CompTIA certifications, I decided to write a bunch of them this year, including the biggest one: CompTIA Advanced Security Practitioner (CASP+). I'm also planning on writing 5 more of them in the first half of 2023 because I have the exam vouchers from the CompTIA Instructor Network program.
As with previous years, I took advantage of the outdoors, starting with my back yard. I chopped down several large, dead cedar trees with just an axe, Ti-Jean style. This gave me the skills I needed to do the same with some massive maple tree limbs that fell into my back yard during the big May storm.
Plus, I picked up a pair of sick Ray Bans for the super sunny weather we had this year.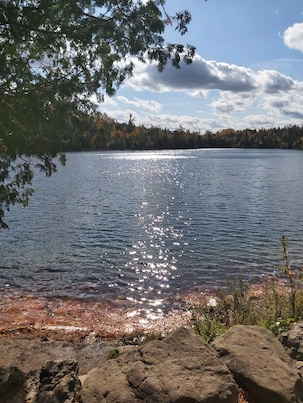 Like last year, outdoor activities were a daily routine for me. I spent a lot of time in the park behind my house or relaxing in the back yard with my dog listening to music or reading a book. And as usual, I walked all over Cambridge to do errands or get coffee and healthy food. It was equally nice to see more people doing the same this year compared to previous years.
Disc golf skyrocketed in popularity during the pandemic. When the Four Father's Brewery opened a very nice disc golf course in Hespeler, a bunch of fellow geeks from the K-W tech community got hooked and invited me to play. It's a lot of fun.
The weather this summer was superb, and my dog and I spent plenty of time hiking scenic trails all over Ontario on the weekends. My favourite trails were along the Niagara Escarpment, including those in the Halton region (Rattlesnake Point, Hilton Falls, Kelso, Crawford Lake, and Mount Nemo), as well as several sections of the Bruce Trail.
The fall weather and scenery were especially stunning this year. We had plenty of warmer, dry days well into October, but the leaves changed early enough to enjoy both the dry trails and epic colours. My dog and I even stumbled upon a film shoot for Star Trek: Discovery while we were walking the trails at Rockwood near the end of the summer (shown below).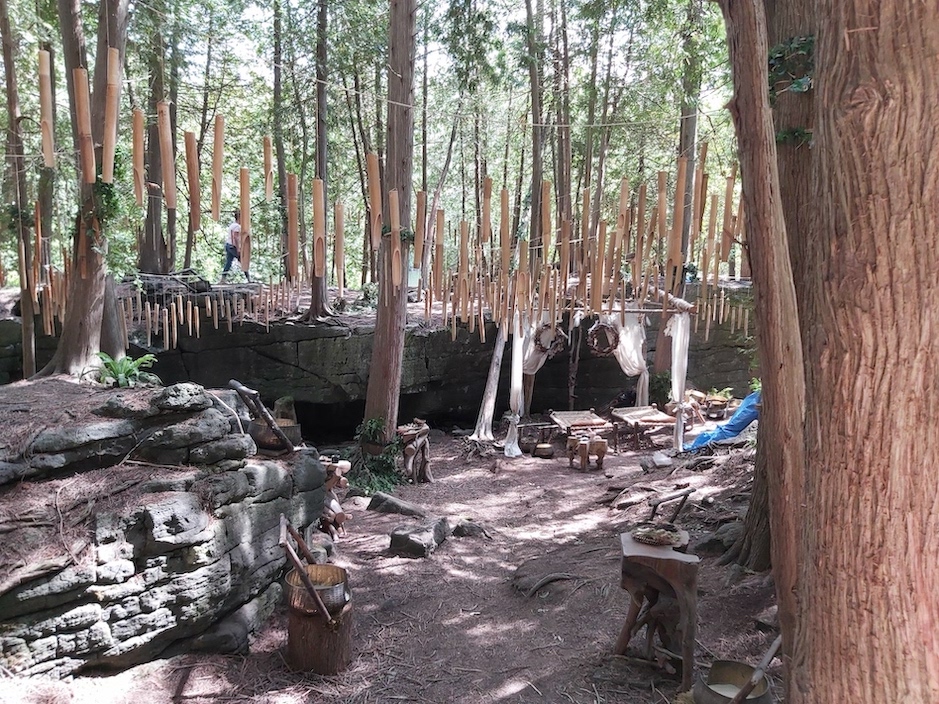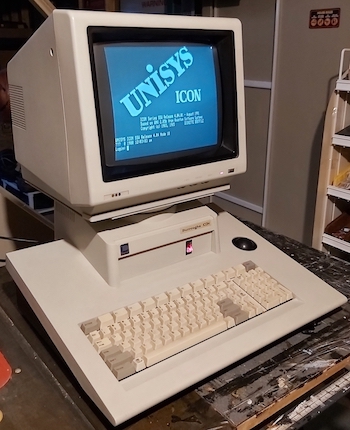 On the retro computing front, I was given a very rare computer from my high school days: a Burroughs/Unisys ICON. This was a computer created by the Ontario government for use in schools, and one that many of us who grew up in the 1980s and 1990s will remember. It was also a very well-designed networked UNIX system that popularized the QNX operating system that runs in my car today. Unfortunately, nearly all of them were sent to landfill in the 1990s. You can learn more about the ICON in my two blogs: Ontario's Computer: The Burroughs ICON and Ontario's Computer Part 2: The LEXICON Server.
One of the best parts of being able to work from home when the pandemic hit was the possibility of attending tech conferences. Usually, tech conferences are in-person, expensive, and at some destination in the US. Teaching physical classes before the pandemic meant that I couldn't just book some vacation and attend one. However, since the pandemic nearly all conferences moved to an online format with a stellar interactive experience that allowed you to cherry pick the sessions you were most interested in.
This is the third year of my attending online tech conferences, and it was the busiest. In addition to many of the big ones from the last few years, I attended many new tech conferences that hosted somme amazing talks, sessions, and tech demos. I was even invited to give a talk at two conferences based on my cloud native industry experience but declined (I may reconsider that for next year though).
The list of online conferences I attended in 2022 are shown here in no particular order. The list is much longer than in 2020 and 2021.
Red Hat Summit
KubeCon
CloudNativeCon
SUSECon
DockerCon
NS1 INS1GHTS
DigitalOcean DEPLOY
SODACON
SODACODE
ePBF Summit
All Day DevOps
Techstrong Predict
Techstrong CloudNative Day
DevOps World
Conf42
P99 Conf 2022
MariaDB Summit
ONUG 2022
Adobe MAX Conference
BMC Exchange 2022
ArgoCon 2022
Chaos Carnival
SLOConf
CheckPoint CPX 360
OC3 Open Confidential Computing Conference
SKILup SRE Day
SKILup Enterprise Kubernetes Day
SKILup CI/CD Day
SKILup Cloud & AI Day
RSAC DevOps Connect
GiHub Universe 2022
CompTIA Partner Summit 2022
AWS Summit 2022
AWS Dev Day 2022
cdCon
MongoDB World
Unblock 2022
Pure Accelerate Techfest
ZEDEDA Transform Developer Day
PulumniUP Conference
WASTC Conference
WTF is SRE 2022
Code to Cloud Summit
Cengage CCE
DevNation Kubernetes Day
Azure Open Source Day
HashiTalks 2022
HashiConf Global 2022
Slack Frontiers
Synk Open Source & Supply Chain Summit
Rancher Rodeo
ZAPCon
The DEVOPS Conference
SODACODE Hackathon 2022
DevOps Experience
On the extracurricular front, I started working with some incubated startups in the K-W region architecting their cloud and software development strategy, which is something I feel quite comfortable with given the other projects I've worked on these past 6 years. It also allowed me to appreciate many of the more advanced talks at many of the online conferences I attended this year. While I love the process of designing and implementing microservice infrastructure, I also enjoy working with the people.
Technology-related user groups in general saw a big decline across the board during the pandemic. I don't think they embraced the online experience as much as the big tech conferences did. Luckily, the Kitchener-Waterloo Linux Users Group (KW-LUG) is still running. I did a few presentations this year for them: one on Kubernetes, and another on Asahi Linux.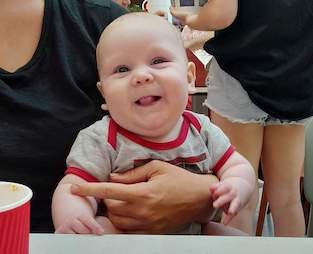 Speaking of Linux, I also finished the 6th edition of my first textbook (Linux+ and LPIC Guide to Linux Certification from Cengage). It will be widely available in the first half of 2023. Writing textbooks is something that I both love and excel at. This is the 26th textbook I've written in the past 20 years and is dedicated to my grandson Chase, who was born on Canada Day in Australia. He is a healthy, happy, and big boy. My daughter is enjoying being a mother, and I'm enjoying being a grandfather.
Overall, 2022 was a great year. I enjoyed a healthy mix of relaxation, professional and personal development, book writing, and retro computing. In 2023, I plan on writing another book while maintaining (or increasing) my outdoor activities. I get the impression that the number of online tech conferences will shrink, but I hope to attend many of them regardless. As for everything else? I'll just have see what transpires and take opportunities as they present themselves :-)