When Marketing chooses the cover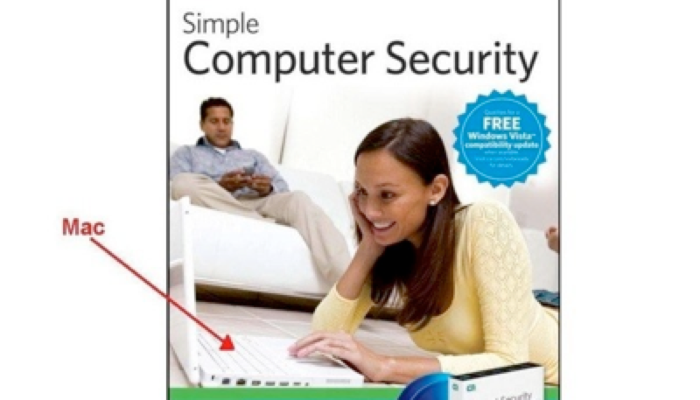 I saw this book a short while ago at Chapters (book store chain in Canada). What caught my eye was the humour on the front cover!
This book is on how to secure your PC using Computer Associates Internet Security software (with a Windows Vista update!). However, the laptop that the lady on the cover is using is a MacBook!
Currently, there are no known viruses or spyware for Macs! But I definitely agree with the subliminal advertising on the cover of this book: Simple Computer Security……buy a Mac!